Badge and Tartan: Clan Mactavish/Thom(p)son Music: Scots Medley

NON OBLITUS-Do not forget me after death


June 25, 2012



Please send your Family histories to me (click on the below E-mail scroll). If possible include Scanned Pictures, (you can get a disk made at most Drug Stores) please use the (JPEG) or (JPG) format for e-mail pictures or (snail) Mail them.

A memorial for Alexander and Lillian (Lillie Ann Stuart) Thomson. Dedicated to their offsprings, so they may be proud of their Scottish heritage, least they forget.



ALEXANDER and LILLIAN (Lillie Ann Stuart) THOMSON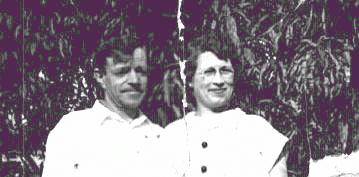 Pop & Mom, Scranton Pa. about 1937, Kirtland St. in our back yard near the peach tree.



Left, Alexander Thomson new York 1948-right Alexander (POP) when a young boy in Scotland



Alexander Thomson (Pop) b.4 Jan 1888 at 7:00 PM, at Andlaw Mains, Pitsligo, Aberdeenshire, Scotland. d.28 Nov 1949 at Manhattan, NY. Parents, William Thomson b.25 Oct 1862 d. 28 Aug 1927, Newport, Vt and Jessie (Daniel) Thomson b. 29 Jan 1864 d.28 May 1937 at Sherbrooke, Quebec, Canada. They married May 31, 1884 at Stricken, Aberdeen, Scotland.


Lillie Ann Stuart (Mom) b. 2 May 1895 at 3:20AM at 1 Holms Mill, District of King Edward, county of Aberdeen, Scotland. d. 26 Aug 1969, St Cloud, Minn. Parents, James Stuart b.5 Jan 1865 at Tullynessle & Forbes & Kearn D. 1938, and Helen Sophia (Reid) Stuart, b.18 Jun 1874 at Auchteless, Abn, d.1947. They married 13 May 1895 at king Edward Aberdeen, Scotland.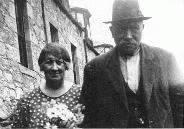 Helen Sophia (Reid) Stuart, Paternal Grandmother and James Stuart Paternal Grandfather



Alexander Thomson and Lillie Ann Stuart, were married June 4th, 1915 in the presence of her parents James Stuart and Helen Sophia (Reid) Stuart. They were married in Aberdeen, Scotland. The marriage record shows Alexander's parents as William Thomson (quarry owner) and Jessie Thomson (Daniel). Lillie Ann's parents as James Stuart (General labourer) and Helen Stuart (Reid) (Domestic Servant) of Aberdeen. (Pops parents were living in Canada at this time.)



MILITARY MEDALS, HAT PIN AND OTHER UNIFORM PINS, ALEXANDER THOMSON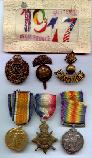 On the back of the 1917 post card, "Mrs A. Thomson, 44B Porvis place, Aberdeen, Scotland". The Backs of the medals read, Right medal "THE GREAT WAR FOR CIVILISATION 1914-1919" Middle medal for Gallantry and Valor "8210 Pte A.THOMSON R. INNIS. FUS." Left medal 1914-1918 (in a circle aound outer edge) "GEORGIVS V BRITT: OMN: REX ET IND:IMP:"



According to Pop's military education record - he was a Private in the 1st. Royal Inniskilling Fusiliers on Oct 13, 1905. He was a 8210 Lance Corporal in the same regiment on Nov. 18, 1910. and a Corporal when he was married June 4, 1915.


EMIGRATION SHIP MELITA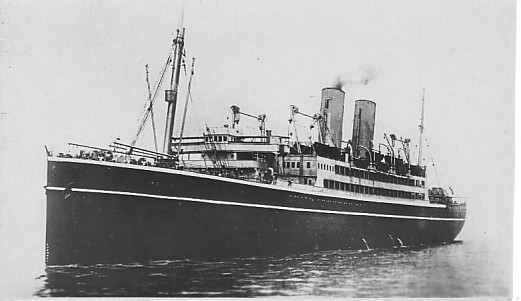 Alexander, Lillie Ann (Lillian) (Mom was pregnant with Jessie),and oldest child Isabel sailed to Canada via third class on the ship Melita. They sailed from Liverpool England on July 11, 1919. (Mom's name was changed Lillie Ann to "Lillian" in error by the immigration officials upon arrival.


JESSIE, ISABEL AND SANDY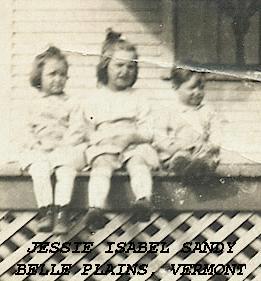 Mom & Pop with daughters Isabel Helen and Jessie Daniel, and son Alexander (Sandy) entered Vermont, USA at the BeeBe Quebec, Canada border. Pictured, house in Belle Plains, Vermont about 1923. Sons William James Born Derby, Vermont, Arthur Edward born in Kirby Vermont, Robert & John Albert were born in Olyphant, Pa, Walter was born in (Troop) Scranton, Pa. Daughters Beverly Jane & Lillie Ann (both Deceased as young babies) and Lorraine Mary were also born in Scranton,Pa.



LILLIAN ANN THOMSON



Lillian Ann THOMSON, born on May 27, 1934, at Scranton, Pennsylvania was the third daughter of Alexander and Lillian (Stuart) Thomson, she died on July 4, 1934 and is burried in the Forest Hill Cemetery of Scranton, Pa.



BEVERLY JANE THOMSON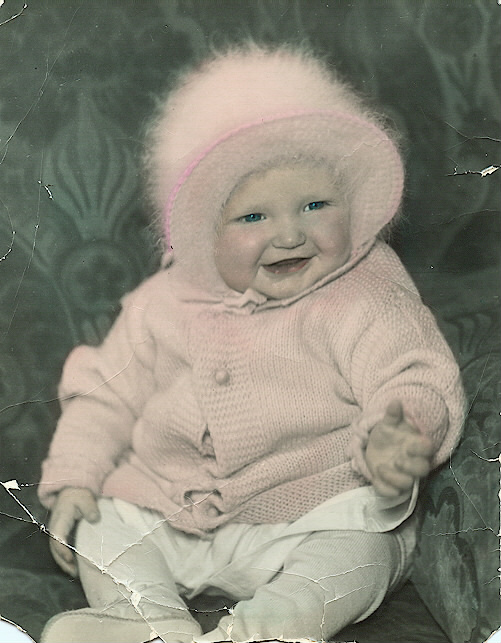 Beverly Jane THOMSON born May 10, 1936 at Scranton Pennsylvania the beautiful fourth daughter of Alexander and Lillian (Stuart) THOMSON. She died on January 16, 1937, she is buried at Forest Hill Cemetery Of Scranton, Pa.



Scranton, Pennsylvania, about 1932. Thomson Children: Left to right, Sandy, Arthur, Isabel, Bill, Jessie, Jack and Bob.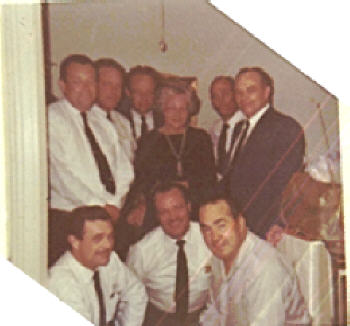 (top) Sandy, Jack, Bob, Aunt Daisy, Pete Sloan, Bill. (bottom) Walter, Art and Tommy Rae. At Mom's Funeral in Booklyn N.Y., 1969.
Pop & Mom with Son's Sandy (left) & Bill (right), Brooklyn, NY, 1945 at end of WWII.
THOMSON CHILDREN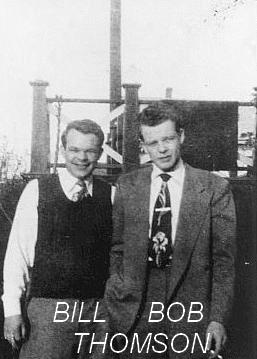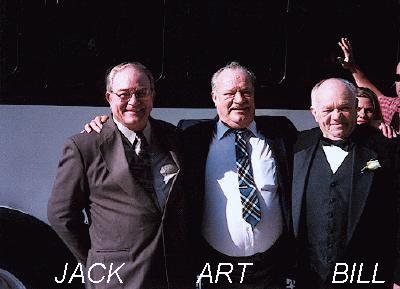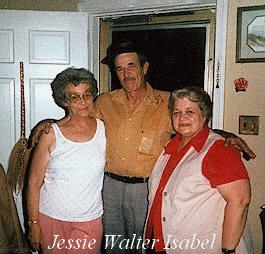 THOMSON FAMILY REUNION 1989


br>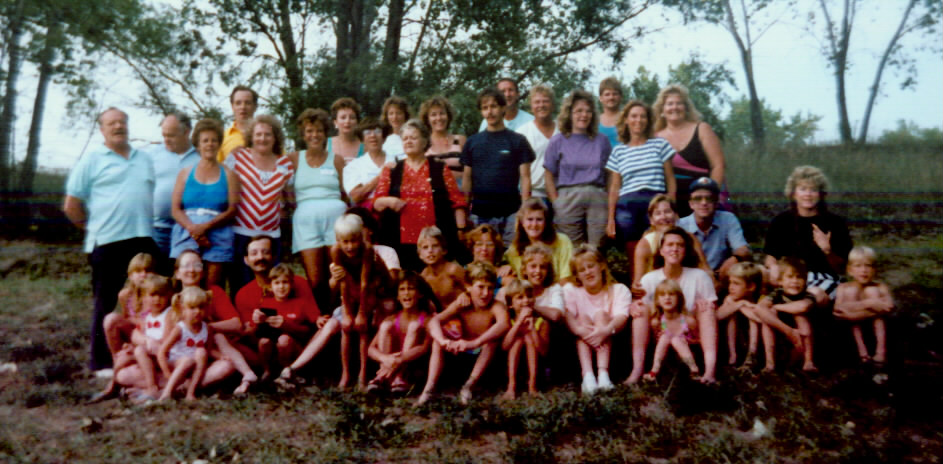 The Thomson family reunion, held Norfolk, Nebraska, October 1989. Kate & Bruce Trindle sponsered and arranged this last reunion.Missing familes, Walter Thomson, Jessie Rae, Bill's Children & Grand children, a few of Arthur's children. Deborah Thomson. Isabels Alex & Sammy & Children.




THOMSON FAMILY TREE




Each family has their own LIMB(page), There is a seperate page for CANADA, for our familes there. You can jump direct to any tree limb(page),by clicking BELOW:


..Page 2.. DIRECT DECENDANTS Grandfather thru GGG Grandfater Thomson'sJump HERE
..Limb 3 ISABEL SLOANJump HERE
..Limb 4 JESSIE RAEJump HERE
..Limb 5 SANDY THOMSONJump HERE
..Limb 6 BILL THOMSONJump HERE
..Limb 7 ARTHUR THOMSONJump HERE
..Limb 8 BOB THOMSONJump HERE
..Limb 9 JACK THOMSONJump HERE
..Limb 10 WALTER THOMSONJump HERE
..Limb 11 LORRAINE DUNDASJump HERE
..Page 12 WELCOME TO CANADAClick HERE
list of MY SCOTTISH ANCESTORS links
THE THOMSON/WICHTERMAN FAMILY

SCOTTISH HISTORY

VIMY RIDGE MEMORIAL

JACKS PLACE
LATINA
MY SCOTTISH ANCESTORS- Thomson Family Tree
WEDDINGS
BABY
BACK TO TOP
Haste Ye Back!