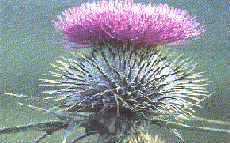 March 27, 2012



THINGS SCOTTISH, Family Tree Limb #5. In Memory of Sandy & Kay (Fedock) Thomson. For Danny and his family, to Remeber their heritage.



ALEXANDER (SANDY) THOMSON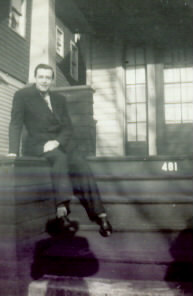 Alexander (Sandy) Thomson, Born March 3, 1922 BeeBe, Quebec, Canada, deceased June 22, 1986 in New Jersey. Sandy is honored for his Army service, with a plaque at the Brig General William C. Doyle Memorial Cemetery, Arnytown, New Jersey. He is the First Son of Alexander and Lillian Thomson. Sandy married Katherine (Kay) (Thomson) Fedock, Born November 17, 1919 deceased January 2, 1988, Elizabeth, Union, N.J. They married on March 9, 1945??, in New York, Sandy and Kay have one Son, Danny Thomson.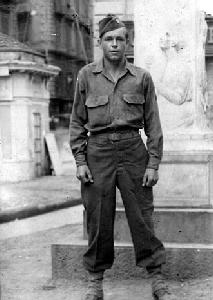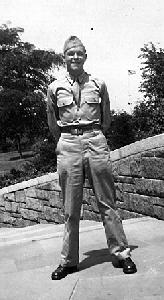 Sandy enlisted in the U.S. Army in 1942 or 43 his WWII service was spent in Italy (pictured right above in Naples, Italy) with the 100 Division, As (Radio Operator??) He was Honorably discharged in 1945. Sandy pictured on left, in Prospect Park, Brooklyn, N.Y., prior to going overseas.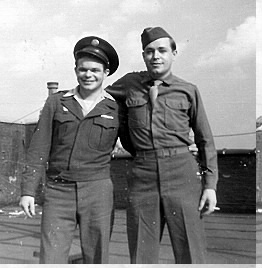 Bill Thomson and Sandy Thomson Brooklyn New York, when Sandy and Bill were dischard from the Army at the end of WWII. This allowed them to join the 52-20 Club, as civilians.


Sandy Thomson and Son Danny Thomson,at Niagra Falls
DANIEL THOMSON

Daniel (Danny) Thomson Born July 7, 1947, New York, Danny married  Bernadette O'Niell, born Nov 11, 1941. They have 2 children, Lawrence Thomson, born Oct 18, 1969 at Plainfield, NJ and Nancy Thomson, born Oct 21, 1971, at Plainfield, NJ. Danny and Bernadette Have 3 Grand Children They live in Kingston, Tenn. Danny and Bernadette,have recently devorced, and Danny has remareried. Danny's military service, was in the U.S. Army in communications attached to the Air Force in Germany, from______? with the rank of--?, honorably dischard as a (SGT??) on---?




THOMSON FAMILY TREE



Each family has their own LIMB(page). You can jump direct to any tree limb(page),by clicking BELOW:



..Page 2.. DIRECT DECENDANTS Grandfather thru GGG Grandfater Thomson'sJump HERE
..Limb 3 ISABEL SLOANJump HERE
..Limb 4 JESSIE RAEJump HERE
..Limb 5 SANDY THOMSONJump HERE
..Limb 6 BILL THOMSONJump HERE
..Limb 7 ARTHUR THOMSONJump HERE
..Limb 8 BOB THOMSONJump HERE
..Limb 9 JACK THOMSONJump HERE
..Limb 10 WALTER THOMSONJump HERE
..Limb 11 LORRAINE DUNDASJump HERE
..Page 12 WELCOME TO CANADAClick HERE



list of MY SCOTTISH ANCESTORS links




THE THOMSON/WICHTERMAN FAMILY

SCOTTISH HISTORY

VIMY RIDGE MEMORIAL
JACKS PLACE
LATINA
MY SCOTTISH ANCESTORS- Thomson Family Tree
WEDDINGS
BABY
BACK TO TOP