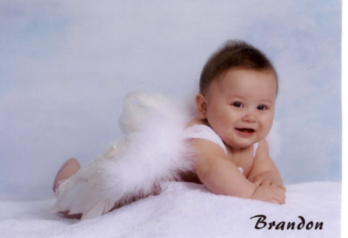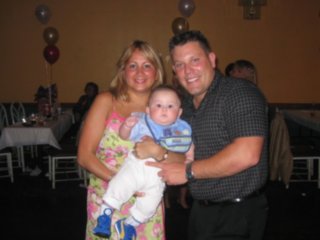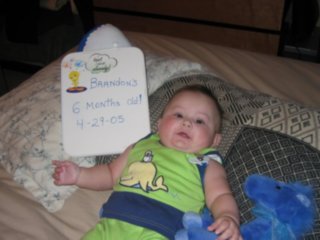 Paola and Kevin Mosiurchak, son BRANDON SCOTT MOSIURCHAK, was born October 29th, 2004, at 4:35AM, he was 5 pounds, 13 OZ, 18" long, Brandon was born at North Shore Hospital, Long Island NY. Proud grand Parents, Manuel and Maria Barrea. Great Grandaughter of Rosa Armida Thomson.



IVAN SANTIAGO ARTIEDA




Sara and Patricio Artieda, had the birth of their son IVAN SANTIAGO ARTIEDA, on September 5th, 2004, at 12:30 PM. Ivan was born early, and weighed 2 pounds and 6 OZ. Ivan has recently gained 2 pounds.



MAX SANTIAGO ESCOBAR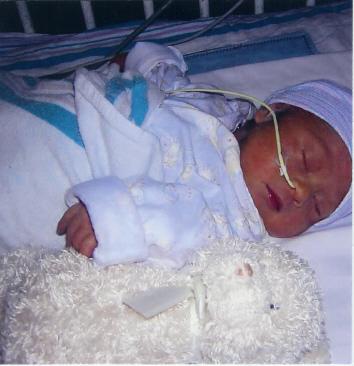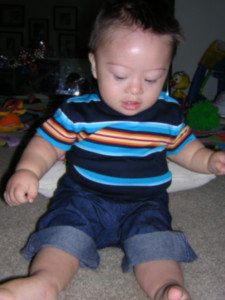 Right photo, Max 11 months old. Maria (Chachi) (Murillo) and Santiago Escobar had the birth of their new son, Max Santiago Escobar, born November 11th, 2004, at 6:30 PM, weight 6 pounds 9 ounces, lenght 19 inches. Chachi is the daughter of Ronald and Yolanda Murillo of Santa Clarita, California.
BRAXTON RICHARD BAEULIEU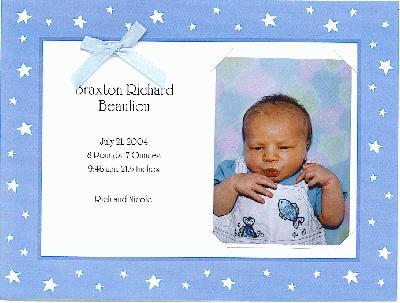 Nicole Eleanor Borek, and Richard Beaulieu, their second child, Braxton Richard Beaulieu was born on July 21, 2004 at 9:46 AM, he weighed 8 lbs 7 oz and 21.5". Braxton is the grandson of Lillian Anne(Thomson) and Ed Borak.



QUINN JONATHON TRIMMER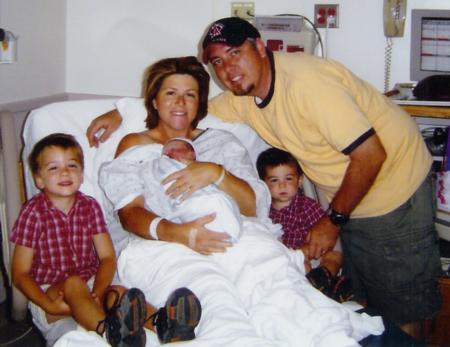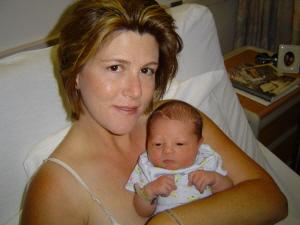 Quinn December 2005





Zane, Jennifer holding Quinn, Zachary, Wade Trimmer

Quinn Jonathon Trimmer Born 3:43PM, July 15, 2004, at Henry Mayo Hospital, Valencia. He was 7 Lbs 5 Ozs. 20 1/2 inches long. Jennifer is the Daughter of Jack Thomson and Judy (Thomson) Meyers. The Trimmer family lives in Oregon.





MARINA ISABELLE JOHNSON



Cynthia Lee (Keet) JOHNSON and Paul Reuben Johnson, Had a new Daughter, Marina Isabelle, born May 18th, 2003, at the Saskatoon Hospital, Saskachewan, Canada. She weighted 6 lbs., 4 1/2 Oz. Cindy and Paul also have a son, Griffin Drake, b. Oct. 24, 1999. A Daughter Phoebe Aurora b. July 18, 2001 in Saskatoon, Sask. Marina is the grand daughter of Janice Isobel (Wilson) KEET and Richard KEET, also the 7th Great-Grandchild of Johnny & Elane Wilson of Quebec, Canada.



SPENCER ELLIOTT REDMON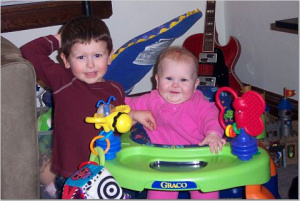 Spencer with baby sister Allison>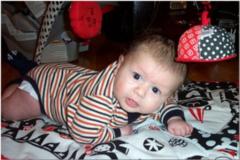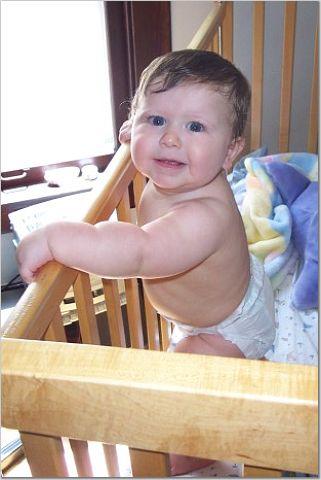 LEFT SPENCER JUNE 03, RIGHT, SPENCER ALMOST CRAWLING
Phil and Heather Redmon, had their first child, born October 18, 2002, Spencer Elliott Redmon, 8 lbs, 7 oz, 21 1/2 in. at the Unity Hospital, Fridley, Minnesota. Spencer is the Grandson of Jeanne and Grant Anderson, Great Grandson of Teri Thomson. The Redmon FAMILY now live in Saint Paul, Minnesota.



ALEXIS PATRICIA KOURAS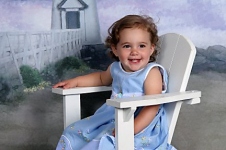 Alexis Patricia Kouras, born November 10th, 2003, 6 pounds 11 ounces. Proud parents, Diana and Nich0las Kouras. Grand parents Ronald and Pat Thomson, Great Grand parents, Lorraine and Bill Thomson, New Jersey.

AVA NICOLE KOURAS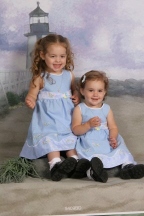 Photo at right, Ava Kouras, and, Sister Alexis in June 2005.



Ava Nicole Kouras was born at 8:00 PM June 10th 2002, weight 7 pounds 1 once, 19 inches long. Ava is the first child of the proud parents, Diana and Nicholas Kouras. Ronald and Pat Thomson are now Grandparents. Bill and Lorraine Thomson are great Grandparents again.



ZACHARY EVAN TRIMMER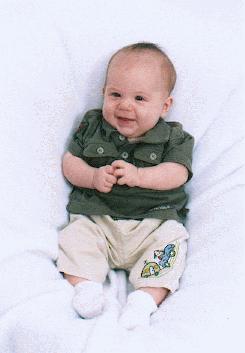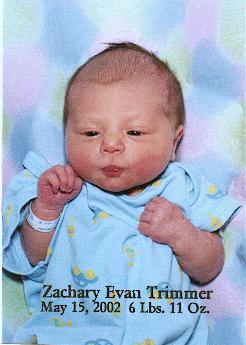 Jennifer Lynne (Thomson) Trimmer, Gave birth to ZACHARY EVAN TRIMMER at 10:15 am, May 15, 2002. He wieghed in at 6 pounds and 11 ounces, 20 inches. Proud Father Wade and Jennifer are doing fine, they now have 2 sons, Zane Alan, 2 1/2 years old, and Zachary Evan..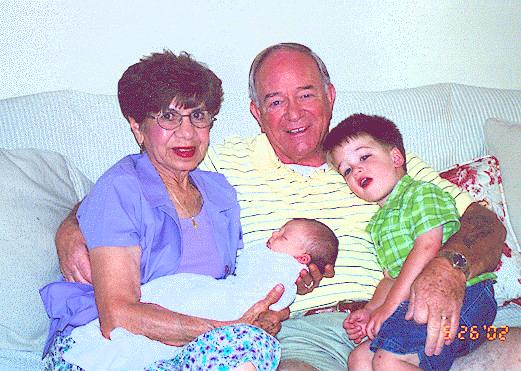 GRANDMA ARMIDA, ZACHARY, GRANPA JACK





JENNA ANN THOMSON



Jenna Ann Thomson Daughter of Cynthia and Marcus Thomson,was Born at 12:11 am on July 29, 2001, she weighed 7 lb. 7 oz. and 20 1/2" long.


Jack Thomson Sr. is now a Great Grandfather, and Gwendolynne M. Christenson is now a Great Grandmother.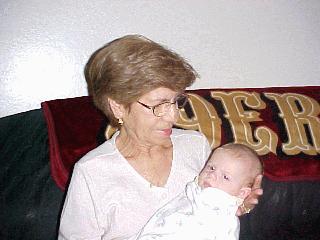 Armida Thomson with new Grandaughter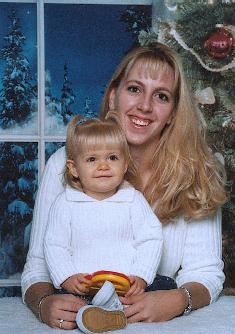 SAVANNAH NICOLE BEAULIEU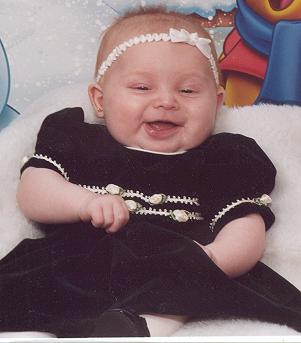 Christmas 2002

Nicole Eleanor Borek, (Daughter of Lillian Anne (Thomson) Borek), and Richard Beaulieu, Had their Baby girl, Savannah Nicole Beaulieu on September 11, 2001 at 10:30AM, in Pamona, NJ, 8Lbs 15 Oz, Length 21 1/2" Nicole is the youngest Grandaughter of Arthur and Eleanor Thomson.



ZANE TRIMMER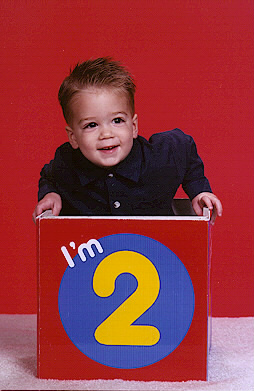 Zane had his 2nd Birthday on November 3, 2001
HELLO WORLD





ZANE ALAN TRIMMER BORN 11:07 A.M. NOVEMBER 3, 1999, 6 LBS 13 OZ., 20 1/2 INCHES.


I'm the happy Boy of Jennifer and Wade Trimmer, my Grandfather is Jack Thomson, Granma Judy and Armida.



TAYLOR RAYE CLAYTON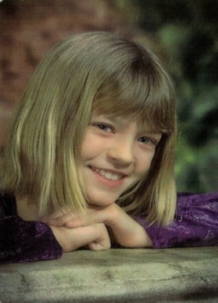 Left, Taylor Raye Clayton, 2006. right, Taylor 6 years old in 1st grade

Taylor Raye Clayton born: 8-29-96, Daughter of Theresa (Elwell), Grandaughter of Lorraine (Thomson) (Elwell) Dundas