Monday, May 28, 2007, the dedication of the "Bill Thomson Memorial Park" in Milltown, New Jersey. The Memorial Day ceremony was conducted by the Joyce Killmar American Legion Post 25 - Bill's post. A plaque was unveiled in his honor.



BILL THOMSON U.S ARMY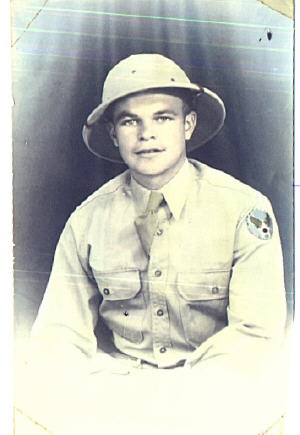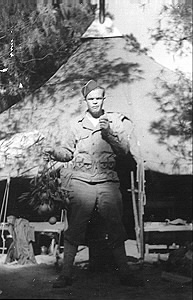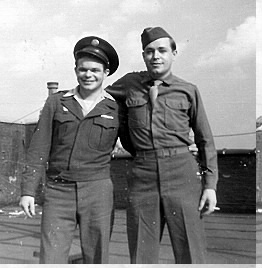 Bill Enlisted in the U.S.Army on Jun 12, 1942 (right, Bill on Bivouac, Floridan, 1942)  and was Honorably discharged as a Sergeant T-4, Radio CW Operator in 1945. Bills WWII service took him on an around the world troop ship (USS WEST POINT) landing in (left Bill In Cairo 1943) Cairo, Egypt during the North Africa Campaign, later to England and landed on the beach at Normandy, France, then on to Badkissigen, Germany at the end of the ETO (war) against Germany. (bottom Bill and Sandy in Brooklyn. N.Y. 1945, discharge after WWII)In Civies, Bill became an Electrician, working for and retiring at DELCO Battery Co in Jun 1983.



WILLIAM JAMES "BILLY" THOMSON Jr.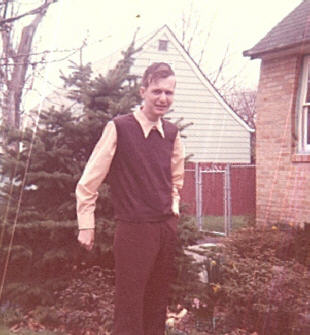 William James "BILLY" Thomson Jr., Born December 26, 1946 at Newark, N.J. Billy died October 26, 2004, at 12:05 P.M. He is buried at Brig General William C Doyle Veterans Memorial Cemetery, Arnytown, New Jersey. Billy was the 1st Son of Bill & Lorraine Thomson.



RONALD & PATRICIA THOMSON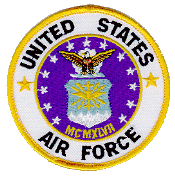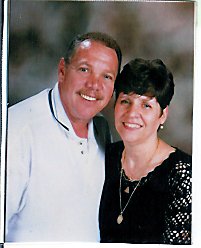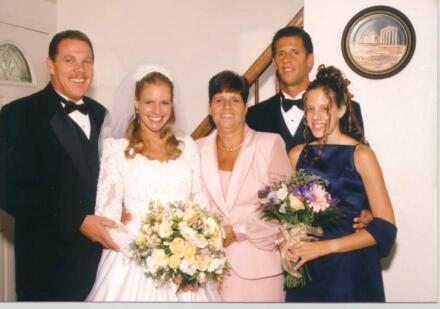 Left to right, Ronald Robert, Diana Lorraine, Patricia, Alexander Michael and Pamela Ann. Ronald Robert Thomson is the 2nd Son of William James Thomson and Lorraine (Fisher) Thomson, born in Scranton, Pennsylvania on Feb 26, 1950, Ron & Pat married on Feb 27th 1971.They have 2 daughters and one one son.



Alexander, Pamela and Diana 2004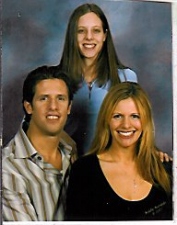 After graduating from high school, Ronald spent 8 years in the U.S.Air Force as an Air Traffic Controler (GCA). Ronald left the AF as a Staff Sergeant, and then put long hard years with the Government (FAA) as a Control Tower Operator at LaGaurdia Airport NY. They Now live in New Brunswick, NJ.


DIANA LORRAINE (Thomson) KOURAS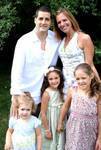 Diana, the first Daughter of Ron & Pat Thomson, Born on June 17, 1972, at McGuire AFB hospital, when her Father was in the USAF. Diana married Nicholas Kouras on Sep 13, 1998, They have three daughters, Ava was born June 10th 2002. Their second daughter, Alexis was born November 10th. 2003. Their third daughter, Ashley Grace, was born on April 11, 2008. The Kouras family lives in North Brunswick, NJ.



AVA NICOLE KOURAS AND ALEXIS PATRICIA KOURAS ASHLEY GRACE KOURAS





Ashley Grace Kouras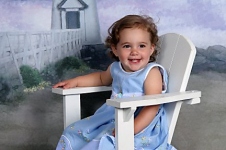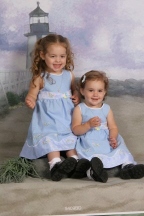 Right Ava Kouras and sister Alexis 2005. Left Alexis Patricia Kouras 2005

<



Ava Nicole Kouras was born at 8:00 PM June 10th 2002, weight 7 pounds 1 once, 19 inches long. Ava is the first child of Diana and Nicholas Kouras. Alexis Patricia Kouras the 2nd daughter of Diana and Nicholas, was born November 10th, 2003, she wieghed 6lbs 11oz. Ashley Grace Kouras, was born April 11, 2008.

Ava Kouras Has had problems with her eyes since birth. There is Web site Evas Eyesestablished by her Aunt Pamela Thomson Please go there for more information





ALEXANDER MICHAEL AND NINON (FLEMMING) THOMSON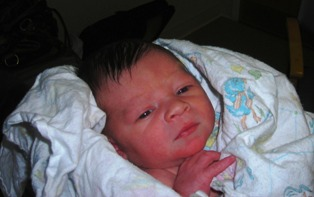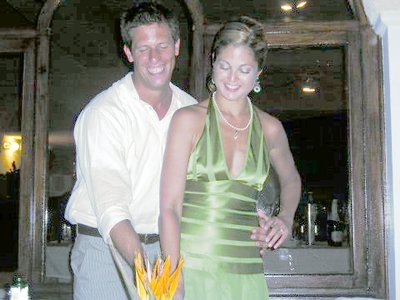 Alexander, Son of Ronald and Patricia, born on May 18, 1975 at Wrighstown, NJ. Alexander married Ninon Flemming on May 27th, 2006, at Playa Del Carmen, Mexico. Ninon Was born in France on May 31,1974.

Ninon is the Step Daughter of Zouli and John Flemming. Ninon's Mother Francine Flemming Passed away in 1987. Alexander and Ninon's first child, Sebastien Roman Thomson was born Februay 8, 2008, at 10:45 PM.

They are expecting their 2nd child at the end of May 2010.Alexander graduated from Rutgers University and is working in New York City as a Pharmacist. Alex and Ninon, and Sebastien are living in New Jersey.



PAMELA ANN (THOMSON) GRIATZKY




/center>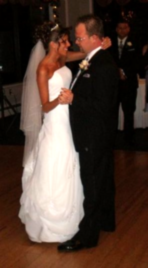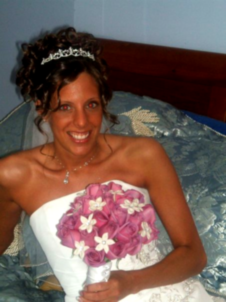 Pamela, second Daughter of Ron & Pat Thomson, Pamela was born on May 7th, 1982, in Long Island, NY. She Graduated from St Mary's Regional High School in South Amboy.

Pamela recently graduated from Middlesex County College with her Associates degree in Education. She will be applying to Kean University to obtain her bachelors in Education. Pam is working at Alloy Media & Marketing in Cranbury, NJ. (p)Pamela Ann Thomson and Sergio Griatzky, were married on Friday, April 4, 2008, at Our Lady of Vistories Church, Sayreville, New Jersey. Reception was held at the Farrington Manor, East Brunswick, New Jersey. Sergio is the son of Michael and Jill Chiofalo.

Pamela and Sergio, had their first child on April 24, 2010.
BEVERLY ANN JEZERCAK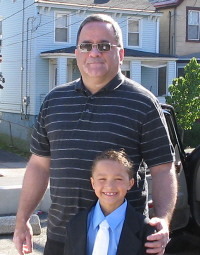 Beverly Ann (Thomson) Jezercak, Daughter of Bill & Lorraine Thomson. born 7-11-52 at New Brunswick, NJ. Married Cyric Jezercak, They have two Sons, Jason & Eric.

Photo, left  Beverly, and Nieces Ava & Alexis Kouras. Photo right, Cyric and Grandson Justin





JASON WILLIAM JEZERCAK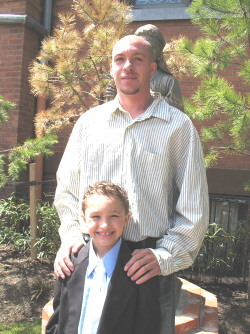 Jason William Jezercak born 2-10-1975, First Son of Beverly (Thomson) and Cyric Jezercak. Jason Has a son Justin 7. They currently live in New Brunswick, N.J.



ERIC PAUL JEZERCAK






Eric,born November 20, 1981, the second Son of Beverly (Thomson) & Cyric Jezercak, Eric graduated High School at New Brunswick, N.J. He works tresting Video Games. Eric travels extensively for his Company.



THOMSON FAMILY TREE



Each family has their own LIMB(page). You can jump direct to any tree limb(page),by clicking BELOW:



..Page 2.. DIRECT DECENDANTS Grandfather thru GGG Grandfater Thomson'sJump HERE
..Limb 3 ISABEL SLOANJump HERE
..Limb 4 JESSIE RAEJump HERE
..Limb 5 SANDY THOMSONJump HERE
..Limb 6 BILL THOMSONJump HERE
..Limb 7 ARTHUR THOMSONJump HERE
..Limb 8 BOB THOMSONJump HERE
..Limb 9 JACK THOMSONJump HERE
..Limb 10 WALTER THOMSONJump HERE
..Limb 11 LORRAINE DUNDASJump HERE
..Page 12 WELCOME TO CANADAClick HERE



list of MY SCOTTISH ANCESTORS links




THE THOMSON/WICHTERMAN FAMILY

SCOTTISH HISTORY

VIMY RIDGE MEMORIAL
JACKS PLACE
LATINA
MY SCOTTISH ANCESTORS- Thomson Family Tree
WEDDINGS
BABY
BACK TO TOP
Haste Ye Back!