SABRINA ANGELINO AND MASON ALLEN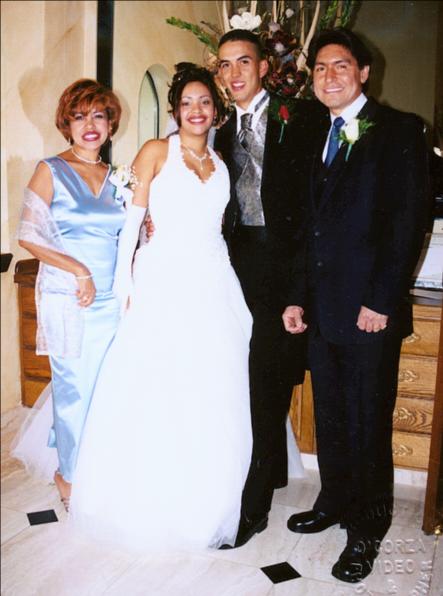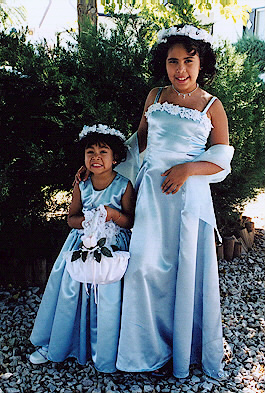 Left Maria Colmine, Sabrina, Mason & Pedro Martinez. Right, Genesis & Cosette Colmines



Sabrina Thresa Angelino, daughter of Ms. Maria Teresa Colmines and Mason David Allen, son of Mrs Manuela Irene Aragon, Mr Andy Steven Allen, married on Friday 29th of September 2000, In Las Vegas, Nevada . A great reception was held at The ElCaribe in Las Vegas.


Mason is an Airman, and Fire Fighter in The U.S. Air Force.


DAVID AND ROBIN NELSON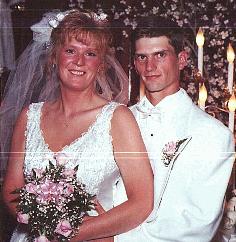 David and Robin Nelson were married on August 6, 2000, David is the Son of Donna Herung, Lorraine Thomson's Daughter. They live in Minnesota.


NARTHA & EMIILIO MONT-ROS


Martha Bajana Martinez & Emilio Mont-Ros were married on Nov 13, 1999 in Las Vegas, Nevada. Martha (Sandra) is the Daughter of Amparo Celeste Martinez of Ecuador, presently living in Las Vegas, Nv.


PAOLA (Barrera) & KEVIN MOSIURCHAK


Paola and Kevin were married on Sep 10,1999, now living in Flushing,NY. Paola is the Grandaughter of Armida, Daughter of Manuel & Maria Barrera.


ROBERT GEORGE THOMSON & CINDY (Van Pressentin

Cindy and Bob Thomson, married September 3, 1999 at Medford, Oregon.


LORRAINE, DIANE, NICHOLAS AND BILL

Lorraine & William J. Thomson with Grandaughter Diane (Thomson) and Nicholas Kouras, they married on September 13, 1998, Diane is the Daughter of Ronald and Pat Thomson. They are living in  New Brunswick, NJ.
DIANNE AND NICHOLAS KOURAS FAMILY GROUP
Diane and Nicholas Kouras wedding September 13, 1998.
SUSAN (THOMSON) BUTTARI AND PAUL WICHTERMAN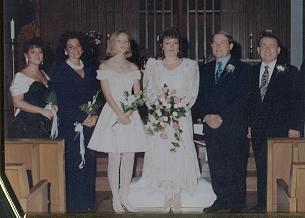 Wedding of Susan Lorraine (Thomson) (Buttari) and Paul George Wichterman, October 10, 1992.
L to R: Lori Ann Wichterman- Pauls Oldest Daughter, March 5, 1969. Jennifer Diane Wichterman- Pauls Youngest, December 31, 1970. Veronica Lynn Buttari - Sue's Daughter, January 1978, and John Paul Wichterman-Paul's Brother.



list of JACKS PLACE  Pages